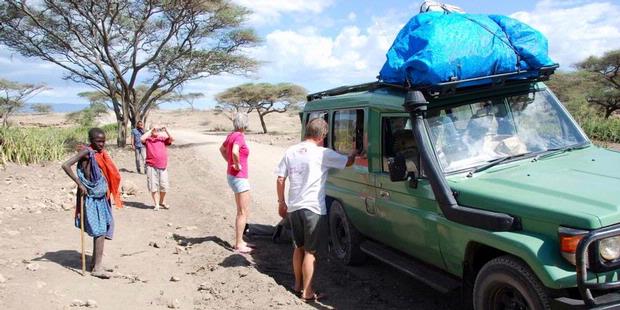 Safari In Tanzania
Tanzania is a paradise for the adventurous safari. Unique natural texture and diversity of flora and fauna make Tanzania to be one of the major destinations for foreign tourists on safari fun.
Country located in East Africa has several National Parks and Conservation Areas are famous, such as the Serengeti National Park, Mount Kilimanjaro National Park, Ngorongoro Crater Conservation Area, Ruaha National Park, and many other similar-scattered across the country.
Here are some tips if you want a safari in Tanzania.
1. Contact safari team of professional travel agents who many exist in East Africa or their representatives in Asia.
2. They will help booking travel tickets from Jakarta pp and information and other services such as visas, travel insurance, accommodation, and so on.
3. The team consists of a safari guide, driver and cook. They are equipped cars rover 4x4 and camping equipment complete. Do not forget to leave a tip of 10 dollars per day for every one of them.
4. Equip yourself with: a complete travel documents, travel insurance, cash (because of the difficulty of access to ATMs), drugs, anti mosquito cream, sunscreen, flashlight (preferably that can be mounted on the forehead), sunglasses, scarves to cover the nose and mouth due to dusty conditions during the road trip, hats, clothing that absorbs sweat, warm jacket anti wind, wet wipes (also tissue rolls), sandals and shoes comfortable for walking. Do not forget binoculars to see details of the animals from a distance, and a photo camera to capture special moments on safari.
5. Drink plenty of water to prevent dehydration during a safari trip.
6. Obliged to respect the local culture and customs and littering are strictly prohibited.
Share This Article To Others :